When it comes to the working of an engine or other automotive parts the only thing that comes to the mind is a cluster of metal and also a lot of metal nuts and bolts. There have been no complaints with these metal parts but since the time gas mileage has conclusively shown results, the initiative to reduce weight and make things easily reliable and manageable without much wear and tear. Bridging this gap only introduced plastic as the best option to make things move in the desired direction. Plastics started being used extensively in building industry, and thus special plastic fasteners were introduced to reduce radial stress, enhance resistance to pull out as well as maximise stripping torque.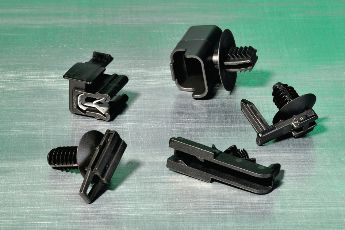 Courtesy: hellermanntyton
There are many plastic automotive clips and fasteners been used in the automotive industry these days.
One of the fasteners that you cannot ignore while talking about plastic clips and fasteners is the Interior Trim fasteners. They are always plastic as they need to enhance the performance of the interior. The plastic tube clips and electrical fasteners used here are highly effective in keeping the interior neat and tidy.
When it comes to the fastening of metals the clips need to be sturdy. Here studs made of plastic are best ones to be used in the engine. Even screws are at times made out of plastics for better weight and performance management. Specially designed plastics fasteners are also manufactured for auto industries.
Plastic fasteners are highly versatile and can provide higher durability. The only thing is that you have to choose the right clip or cable for your purpose wisely.